65QVL-SPR Verlenging carter-slurry rubberen pomp
• product Introductie
65QVL-SPR is een slurriepomp met enkele behuizing. Het is een verticale centrifugale drijfmestpomp die ondergedompeld is in water om te werken. De pomp behoort tot de uitgebreide SPR-slurriesuspensiepomp, die kan worden toegepast op de toestand van een diep vloeistofniveau. Alle delen van de pomp die zijn ondergedompeld in vloeistof zijn bekleed met een rubberen buitenbekleding. Ze zijn geschikt voor het transporteren van corrosieve slurry met niet-randhoek. De pomp hoeft het water niet te sealen of af te dichten. Het is mogelijk om normaal te werken onder voorwaarde van onvoldoende zuigvolume.
65QVL-SPR sump drijfmest pomp wordt veel toegepast op rioolwaterzuivering, metallurgie, mijnbouw, kolen, energiecentrale, bouwmaterialen industrieën en ga zo maar door.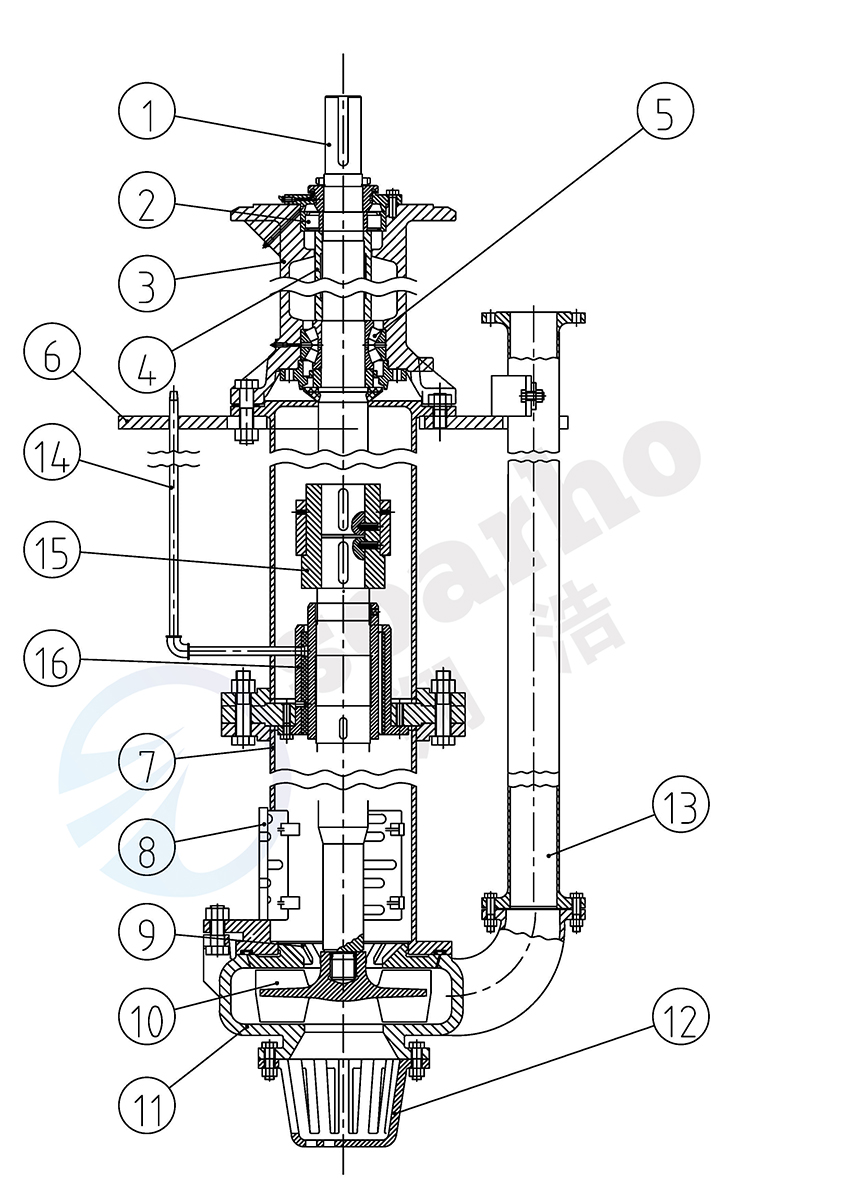 1 Shaftl
2 Cilinderlager
3 Lagerhuis
4 Lagerafstandshouder
5 Dubbel rij centraal conisch rollager
6 Montageplaat
7 Kolom ondersteuning
8 vergiet
9 Achtervoering
10 Waaier
11 Pomphuis
12 Onderzeef
13 Afvoerpijp
14 Spoelbuis
15 Koppelingsdeel
16 Midden ondersteunend deel
• Producteigenschap
Verticale, centrifugale structuur en structuur met één omhulling.
De waaier is dubbel zuigend half-open structuur, keurt slijtvaste legering of rubber goed.
Het lagersamenstel is cilinderachtige structuur, het lager kan worden gesmeerd door vet.
De speling tussen de waaier en de afdekplaat kan worden aangepast om te zorgen dat de pomp op een hoog rendementspunt werkt.
Niets afdichten of afdichten van water.
Directe aandrijving, V-riemaandrijving kan worden geselecteerd om verbinding te maken met de omvormer.
De verlengde reeks lange as sump drijfmest pomp kan worden toegepast om de toestand van diepe vloeistofniveau. Dit type pomp heeft een geleiderlagerstructuur toegevoegd op basis van een standaardpomp, waardoor de werking stabieler is en breder toepasbaar is. Het lager moet echter zijn uitgerust met spoelwater.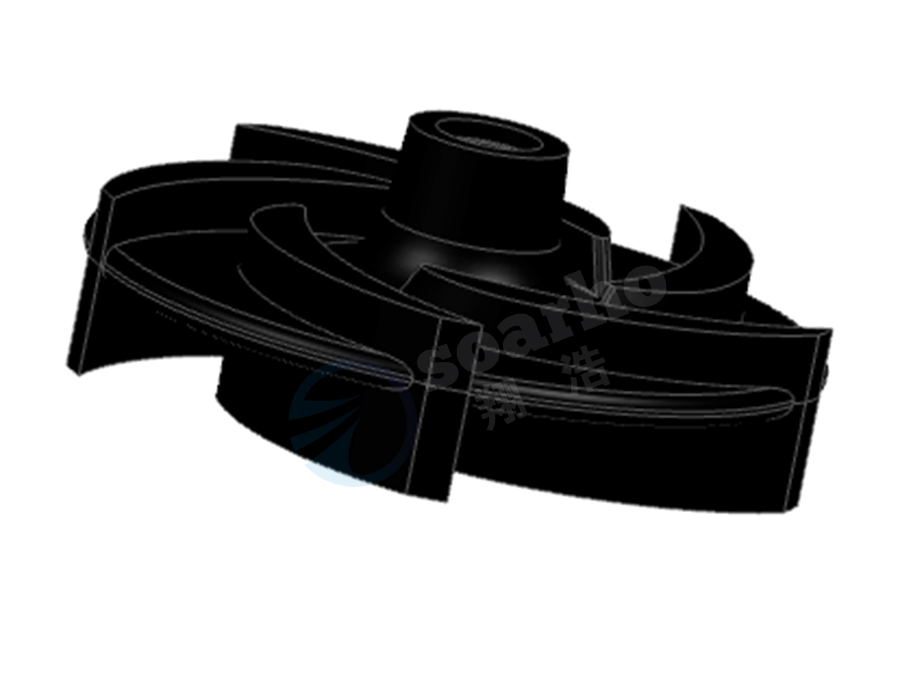 • Prestatiegebied
Capaciteit 22,5 ~ 105 m 3 / uur
Hoofd 5.5 ~ 30.5 m
Afvoerdiameter: 65 mm
• Drive Type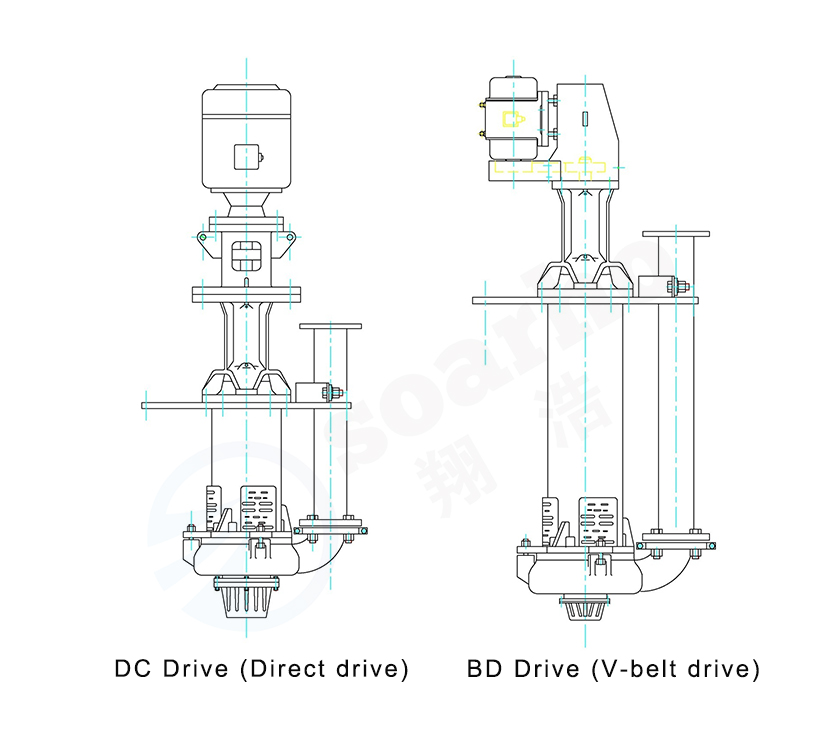 • Type pompinlaatconstructie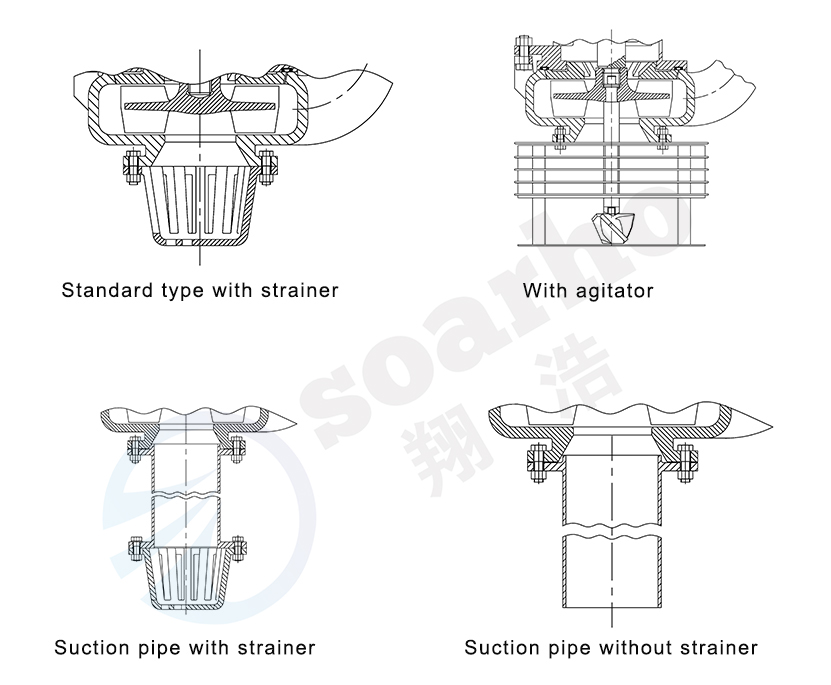 • Overzichtstekening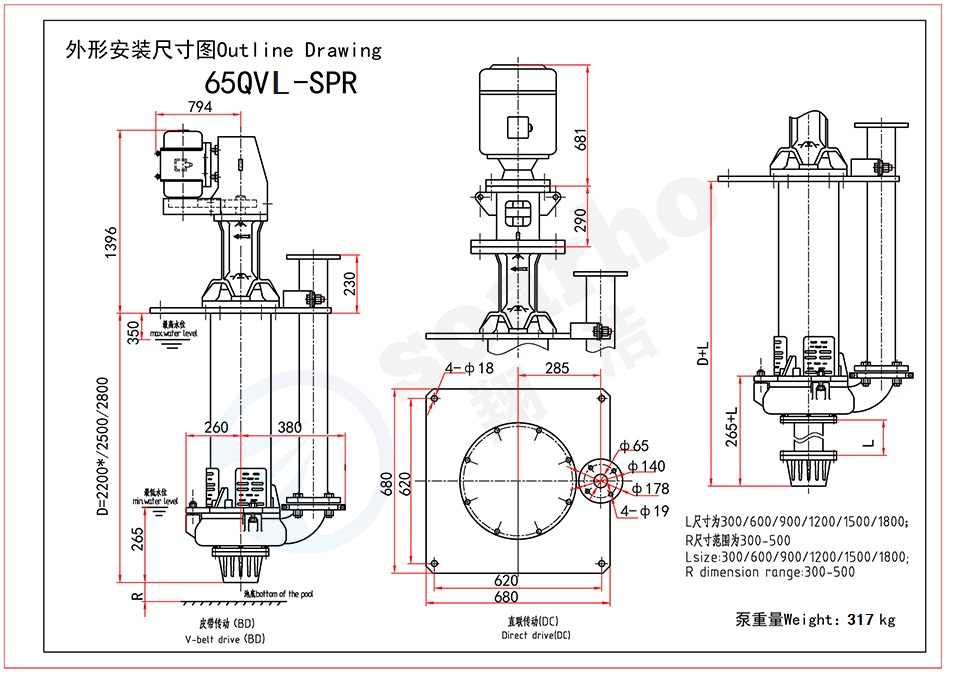 Product Categorie : Verticale centrifugale drijfmestpomp > SPR gashouderspuitpomp