65QV-SP slibpomp met gompen
• product Introductie
65QV-SP is een slurriepomp met één behuizing van 65. Het is een verticale, centrifugale drijfmestpomp ondergedompeld in water om te werken. Het is ontworpen voor het leveren van abrasieve, grote deeltjes en high-density slurries. De pomp hoeft het water niet te sealen of af te dichten. Het is mogelijk om normaal te werken onder voorwaarde van onvoldoende zuigvolume. Natte delen van deze pomp zijn gemaakt van slijtvast metaal.
65QV-SP
sump pomp wordt veel toegepast op rioolwaterzuivering, metallurgie, mijnbouw, kolen, power plant, bouwmaterialen industrieën enzovoort.
• Producteigenschap
1. Verticale, centrifugale en enkelwandige structuur.
2. De waaier is dubbele zuig halfopen structuur, keurt slijtvaste legering goed.
3. Het lagersamenstel is cilinderachtige structuur, het lager zou door vet kunnen worden gesmeerd.
4. De speling tussen de waaier en de afdekplaat kan worden aangepast om te zorgen dat de pomp op een hoog rendementspunt werkt.
5. Niets afdichten of afdichten van water.
6. Directe aandrijving, V-riemaandrijving kan worden geselecteerd om verbinding te maken met de omvormer.
• Prestatiegebied
Capaciteit 23,4 ~ 111 m 3 / uur
Hoofd 5 ~ 29,5 m
Afvoerdiameter: 65 mm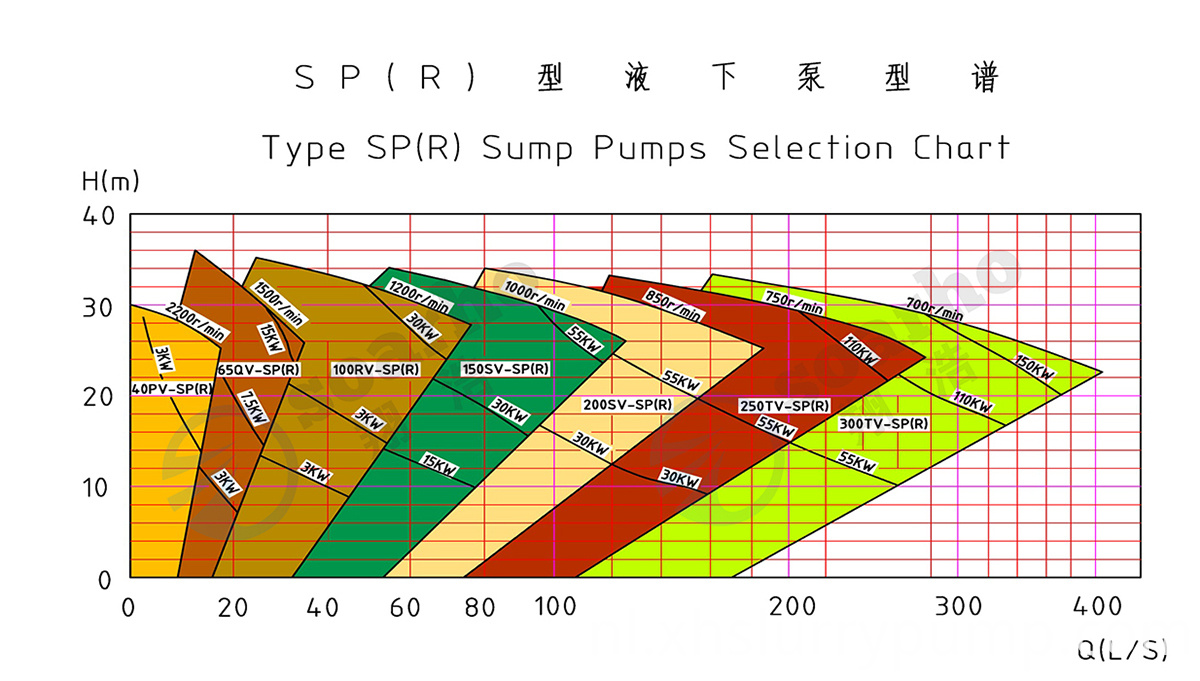 • Drive Type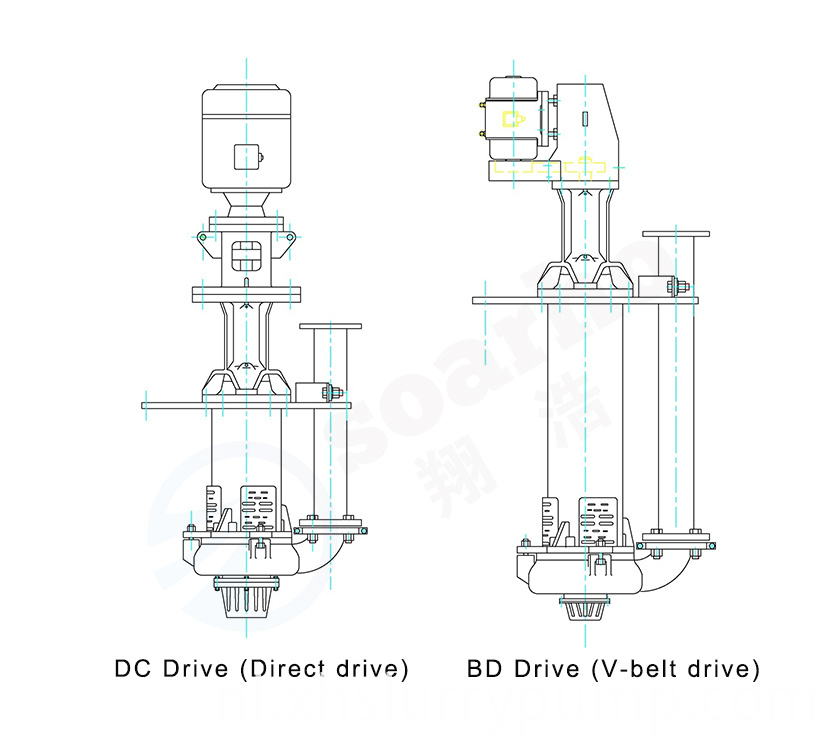 • Type pompinlaatconstructie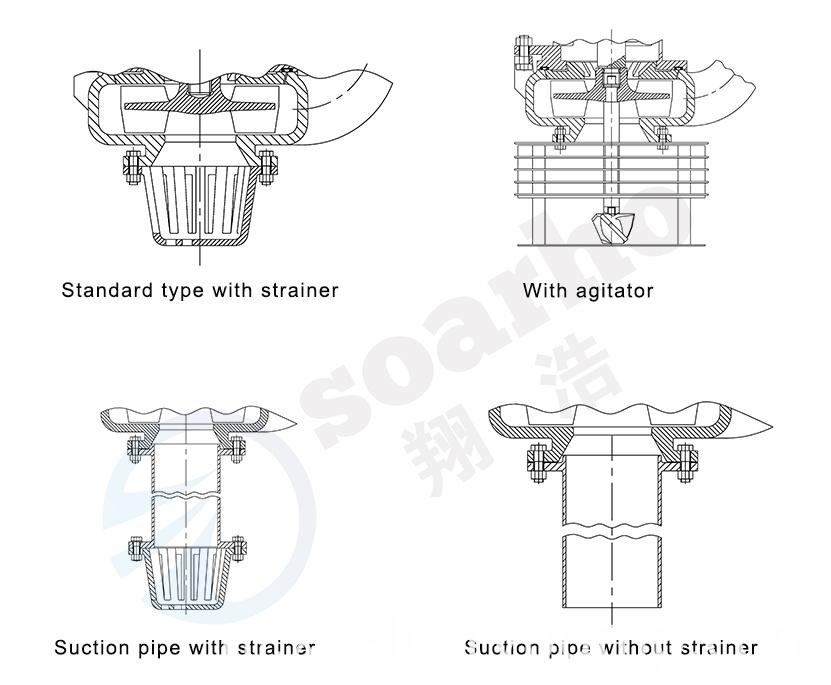 • Overzichtstekening
Product Categorie : Verticale centrifugale drijfmestpomp > SP Sump drijfmestpomp